Sir Ken Robinson
Sir Ken Robinson

Sir Ken Robinson is an author, speaker, and international advisor on education in the arts to government, non-profits, education, and arts bodies. He was Director of The Arts in Schools Project (1985-89), Professor of Arts Education at the University of Warwick (1989 – 2001) and was knighted in 2003 for services to education.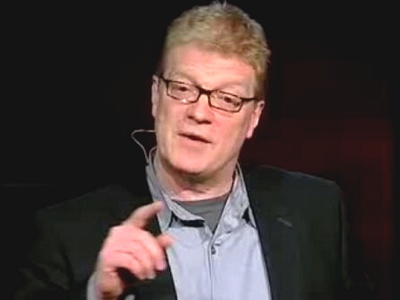 Bring on the Learning Revolution!

http://www.youtube.com/watch?v=r9LelXa3U_I&playnext_from=TL&videos=oBkWbF1IZRA


Do Schools Destroy Creativity?
http://www.ted.com/talks/ken_robinson_says_schools_kill_creativity?language=en#t-41009


‪Multiple Intelligences
http://www.youtube.com/watch?v=dnnl5hmrglQ
Escape Death Valley
http://www.youtube.com/watch?v=wX78iKhInsc
Engaging the Heart and the Mind
http://www.youtube.com/watch?v=I1A4OGiVK30