Plasticity
The picture below illustrates structural changes associated with Long-Term Potentiation (LTP) in hippocampus. The cells are filled with fluorescent dye. In B, one hour after stimulus, one can see the sprouting of new dendritic spines to connect to neighboring nerve cells. This structural change is part of the cellular basis of learning.
John Ratey, Associate Clinical Professor of Psychiatry at Harvard Medical School, refers to the picture below "as porn to a neuroscientist."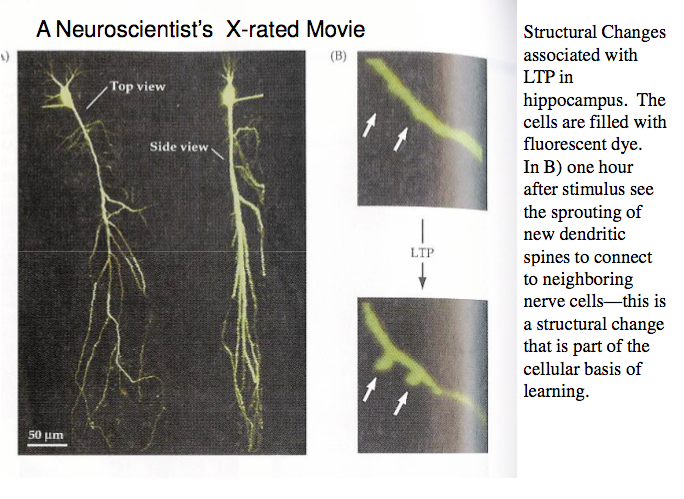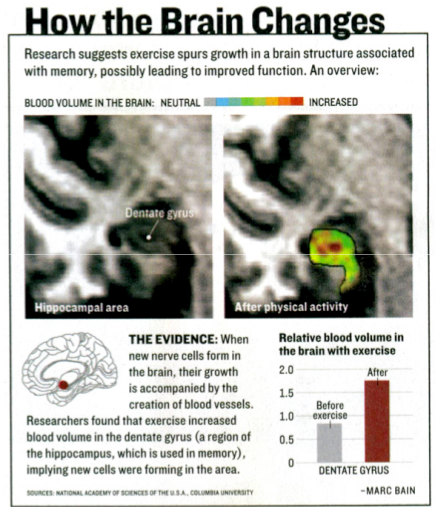 John Ratey refers to teachers as "plasticity guides" and "brain surgeons" because when a student learns as the result of their teaching, the student's brain is physically changed forever.
"Plasticity of the brain is a fact.  Teachers are what I call: Plasticity Guides"
Dr. John Ratey, Associate Clinical Professor of Psychiatry at Harvard Medical School