Emotion
Brains are like hearts -- they go where they are appreciated.
------------------
"People will only entrust their hearts to you when they feel they can trust you with them. If a teacher wants to be trusted, then he or she must demonstrate empathy." ~ Paul Houston, No Challenge Left Behind
------------------

 Over my 41 years as an educator, I've learned that high school graduates will mostly forget what was said and learned in school, but they will never forget how you made them feel.
For a little comic reflection upon this belief, take a moment to watch the following video
Father Guido Sarducci's Five Minute University: http://www.youtube.com/watch?v=kO8x8eoU3L4
------------------
Examples 1, 2, and 3 illustrate my favorite education motto: Brains are like hearts; they go where they are appreciated.
Example 1. As you look at the picture below, you probably easily remember the emotion you felt when the Philadelphia Phillies won their first World Series in 25 years. Now recall the final score of the game. (Sorry for the example, I'm a Phillies fan).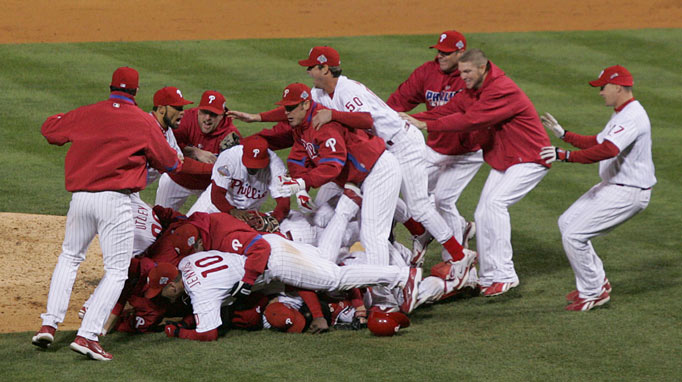 You probably remember more about the feelings you felt about the 2008 Phillies World Series victory than the scores of the games. Psychologists have long known emotionally intense events produce vivid memories. Emotional arousal seems to provide a particular advantage for the long-term storage of important details of an experience, sometimes at the cost of remembering peripheral details.
Why? Because of an organ in the brain called the amygdala, a region important for the influence of emotion, which helps create and maintain emotions. The amygdala supervises not only the formation of emotional experiences but also the memory of emotional experiences. It allows us to feel rage, fear, or pleasure, or memories of rage, fear, or pleasure.
Emotional arousal causes the release of adrenaline, which activates the vagus nerve. The vagus nerve (sympatric-flight or fight reflex) sends information to the brainstem, then on to the amygdala and the hippocampus, which is the grand central station of memory. The hippocampus is deeply involved in memory formation and the conversion of short-term memories into longer-term forms. Any activity in these two areas of the brain increases synaptic plasticity, which is the core neurological process of learning.
Stressful situations also cause the release of gluco corticoids-stress hormones, which work directly on the amygdala and the hippocampus to enhance memory. In their bookWelcome to Your Brain, Sandra Aamodt and Sam Wang affirm that people with damage to the amygdala do not show this enhanced memory, suggesting that this brain region is important for the influence of emotion on memory. The amygdala becomes involved in memory during intense situations, whether the emotions are positive or negative.Blocking the receptors for this information in the amygdala prevents adrenaline from enhancing memory, while activating the receptors in the amygdala improves memory.However, an unhealthy level of stress also causes damage to the prefrontal cortex, working memory, and to the hippocampus.
Example 2. Think of a teacher you liked and a teacher you did not like when you were a student and then describe them in several words. Just as you have words to describe your teachers, your students have words to describe you. What words would you hope your students would use to describe you? What words would they actually use to describe you based on your actions of the past month? How close are the two scenarios? The above example can be used to describe a husband & wife or a parent & child relationship.
Example 3. Of all of the memories you have as a student, what is one of your favorites ones? Is it something a teacher or administrator said or did that boasted your motivation and self-dignity?
Of all of the memories you have as a student, what is one of your worst ones? Is it something that a teacher or school administrator said or did that lessened your motivation and self-dignity?
As you reflect upon both your positive and negative memories of school, what can you learn from both and how can these memories serve as a guide to what you are doing with your students today?
Example 4. Recall the most remarkable teacher you ever had. Now picture the teacher's face. Now recall how he or she made you feel.
------------------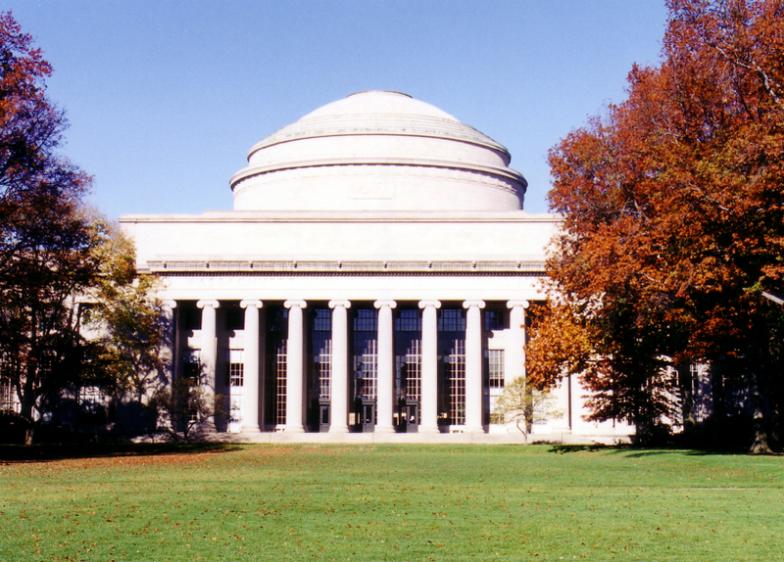 New Course at MIT Emphasizing People Skills
Why did one of the world's premier engineering schools create a course dealing with how to relate to people?  At Harvard and the University of Pennsylvania Medical Schools, and other medical schools across the country, the curriculum has been redesigned as educators begin to realize that empathy is as valuable to a doctor as any clinical skills.
Apparently, MIT was receiving feedback from employers who were reporting a lack of people skills in engineering graduates.  As Tracy Jan points out in a recent article in the Boston Globe titled At MIT, a New Focus on Generating 'People' Skills, "MIT created the unusual undergraduate program in response to industry pressure to produce engineers who are as skilled at communicating face-to-face as they are at writing complicated computer codes on their own.  Business leaders complain that many of today's engineering graduates, trained as abstract thinkers, have too little grounding in the actual practice of working with others to deliver innovative products amid time and budget constraints."
The article goes on to quote Tanya Goldhaber, a senior mechanical engineering major, "There's this pervasive attitude that we're engineers, we build stuff.  We don't need all that silly management stuff.  A lot of MIT graduates go out into the real world and fall on their face because they don't know how to work within a company. They expect their bosses to be impressed by their creativity, but they don't deliver the product on time."
In describing the new MIT course, Jan writes, "The students practice networking and hone "elevator pitches,' entrepreneurial ideas summarized in under a minute.  They don blindfolds for team-building activities. Failure is met with candid critiques about their leadership styles.  This isn't a business school.  It's a new engineering class at one of the premier engineering universities in the world, the Massachusetts Institute of Technology."
The Globe article quotes Edward Crawley, a 1976 graduate of MIT and director of the Gordon engineering leadership program responsible for the emphasis on people skills.  "One of the pretty clear messages that has come through is that MIT graduates work hard and are analytical and creative, but they don't rise to influence their organizations in a larger way."  The article goes on to quote Bernard Gordon, a 1948 graduate of MIT whose $20 million gift helped launch the new program, "most new companies fail despite assembling a group of smart engineers because no one is comfortable shouldering the responsibility of leadership.  Young engineers should be trained to understand the needs of others and be able to motivate a team of diverse personalities."
Throughout the years, Bob Brooks, on the faculty at Harvard Medical School, has advocated the need to incorporate in our schools skills associated with emotional and social intelligences.  Brooks argues in his recent monthly article published on his web site that this "should not occur in a separate curriculum but as a common occurrence in the classroom and does not in any way detract from teaching academic subjects.  Moreover, the more that individuals of any age are able to learn and apply the skills MIT is addressing in their leadership program, the more we will nurture the "whole" person.  Such a person will not only be receptive to learning academic material, but, as importantly, will feel increasingly self-assured and better equipped to relate effectively and satisfactorily with others."
In the Globe article, MIT student Goldhaber talks about the "whole person" when she observes, "I literally thought two years ago that I'd be an engineer sitting in a cubicle cranking out equations for the rest of my life.  Now I've discovered that I'm good at people as well as machines, and I never would have had the gumption to explore without this program."
In his web site article, Brooks states that, "The study and application of science and the study and application of effective interpersonal skills are not mutually exclusive.  Innovative leaders at Harvard Medical School, MIT, and other renowned institutions have recognized the importance of focusing part of the curriculum on enhancing people skills.  People skills are necessary in all facets of one's life regardless of one's career responsibilities."
------------------
Distraction
Distraction is the simplest form of emotion regulation. When we are distracted, there is decreased activity in the emotional centers of the brain. Being distracted helps with pain due to deceased activity in the insula (the pain responsive area) and activity in the prefrontal cortex and the anterior cingulate cortex, areas associated with cognitive control of emotions (the prefrontal cortex and the anterior cingulate cortex).